The agency responsible for organizing Anna Netrebko's concert has made it known that they will seek financial compensation from the town if the event at the Municipal House is canceled. This announcement comes as political opposition to the concert grows within Prague's leadership due to Anna Netrebko's past associations with Russian President Putin and her appearance on the Ukrainian sanctions list.
Jiří Pospíšil, the deputy mayor of Prague in charge of culture, expressed his intention to find a way to end the concert, stating that holding it would be insensitive to the struggling Ukraine and that the current times are focused on symbols.
The concert, scheduled for 16th October at Smetana Hall in the Municipal House, is organized by the Nachtigall Artists agency. Despite the political interference being considered, the agency's producer, Alena Kunertová, expressed confusion and emphasized that Anna Netrebko had condemned the war and distanced herself from President Putin.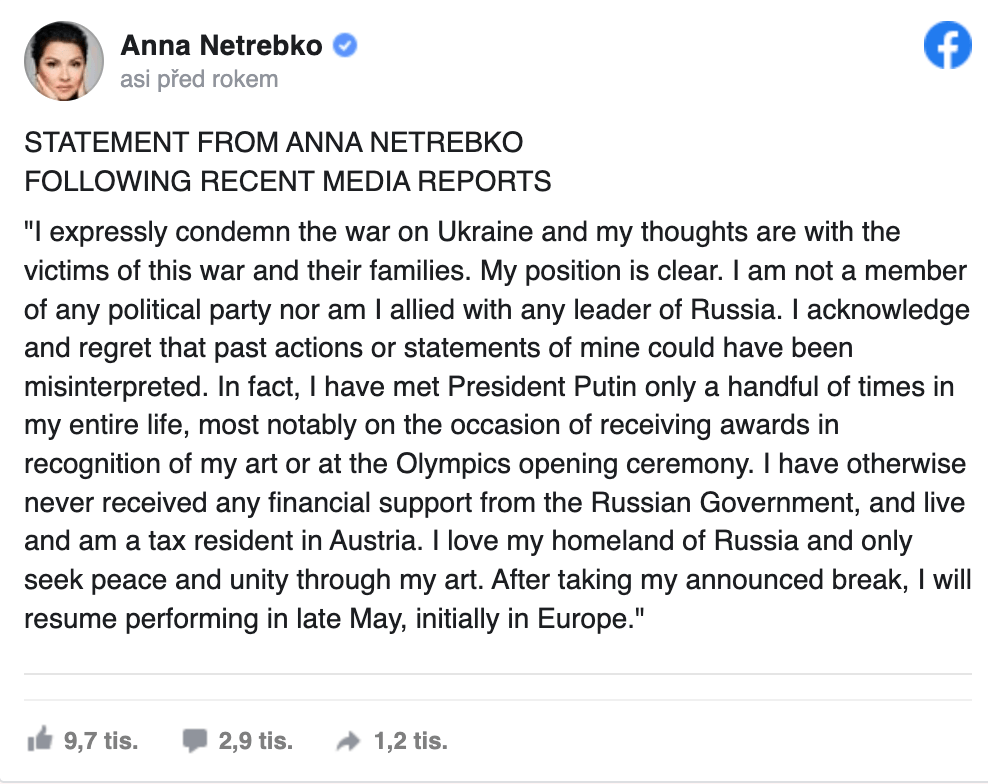 The concert has garnered significant interest, with around eighty percent of tickets already sold. Should the event be canceled, both the agency and the artist herself would demand compensation, as they did after a canceled engagement at the Metropolitan Opera in New York.
Anna Netrebko's inclusion on the Ukrainian sanctions list stemmed from her alleged support of President Putin during the 2012 election and her association with separatist elements in 2014. Although she condemned the war in Ukraine, some critics argue that she did not directly denounce President Putin until later.
While she faces issues in her homeland and some cancellations in the West, Anna Netrebko continues to perform at various prestigious venues, including her upcoming concert in Prague.