In the town of Reutlingen, located in the state of Baden-Württemberg, Germany, an unusual weather event occurred during the middle of summer. On a Friday afternoon, the town was hit by a localized hailstorm and heavy rain, resulting in the streets being covered in a layer of white hail up to 30 centimeters deep, as reported by the DPA news agency.
The hail, combined with leaves, caused drainage manholes to become clogged, leading to water flooding underground garages, cellars, and houses. The city's Twitter account, which has now been renamed X, informed the public about the situation and revealed that snowploughs were deployed by technical services to clear the streets.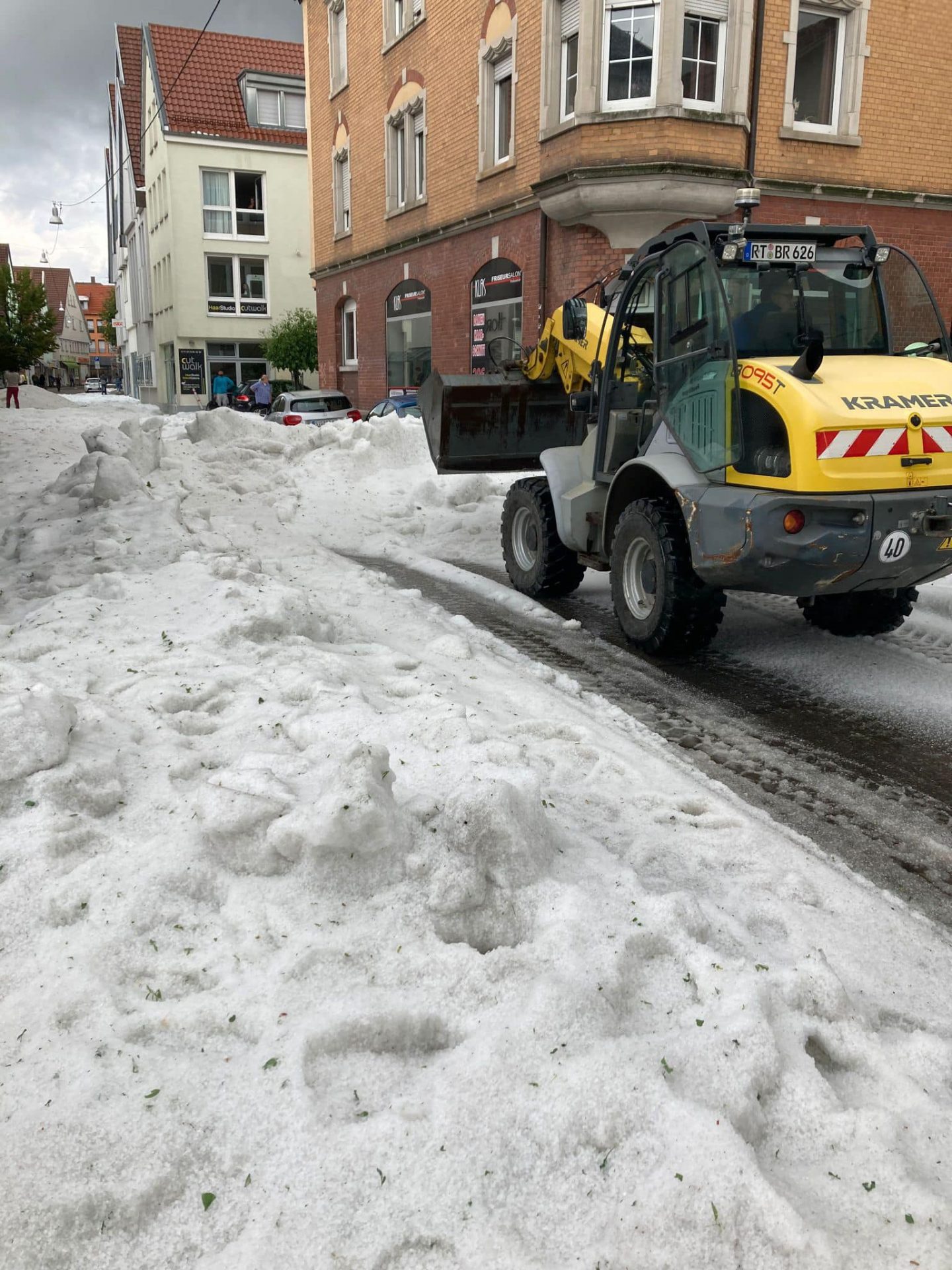 Around 250 firefighters were mobilized to assist with the clean-up efforts throughout the town, according to local website The Local.de. Images from the scene depict streets covered in white drifts, making them impassable in many areas.
Gebt dem Postboten eine Beförderung! #reutlingen #hagel pic.twitter.com/sNl3V9HrRQ

— vfbro (@vfbro) August 4, 2023
The German Weather Service (DWD) characterized the storm as "not exceptional." Meteorologists explained that the hailstorm moved slowly, resulting in the rapid accumulation of hail across the city. Had the storm struck a few kilometers away in open countryside, it might not have garnered as much attention, as the rain and hail would have drained away more quickly in meadows and fields compared to the built-up urban environment. The diameter of the hailstones was reported to be 1.8 centimeters.
The local media reported that the Echaz River, flowing through Reutlingen, experienced a rapid rise of 1.5 meters in just five minutes, briefly causing it to overflow. Fortunately, no major damage was reported as a result of this weather event.