A lorry and a train collided near Holešov, resulting in nine people being hospitalized. The incident occurred this morning in Dobrotice, a local part of Holešov in the Kroměříž Region. The passenger train derailed after the collision with the truck. Approximately 50 people were on board the train at the time of the accident. Emergency medical services transported the nine injured individuals to nearby hospitals. According to Gabriela Netopilová Sluštíková, the spokeswoman for the regional ambulance service, most of the injuries are minor. The injured include the truck driver, two children, and the train's engineer, as confirmed by Radomír Šiška, a police spokesman. The estimated damage to the train and the track amounts to CZK 2.5 million, as reported by Martin Drápal, a spokesperson for the Railway Inspectorate.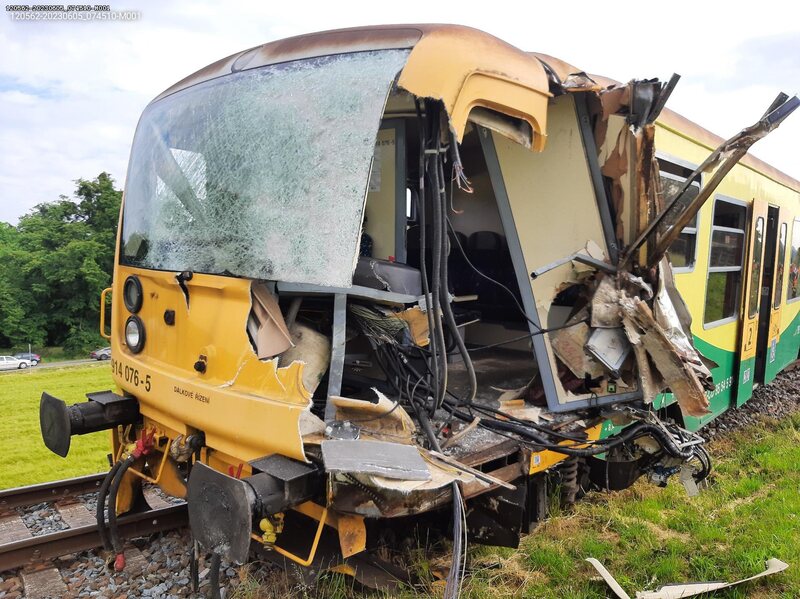 Due to the incident, the operation of the regional line 303 between Holešov and Bystřice pod Hostýnem in the Kroměříž region has been suspended. Czech Railways is arranging replacement buses to transport passengers. The closure of the line is expected to last until at least 15:00, according to Jan Nevola, a spokesperson for the Railway Administration. Nevola stated that most of the train has veered off the track, and the impact of the collision was significant. The condition of the track remains uncertain as of the morning. Initial reports suggested that the cause of the accident was the truck driver's inattention; however, the investigation is ongoing.
Initially, the rescue service reported ten injuries, but the number was later revised to nine. Netopilová Sluštíková explained that four of the injured individuals were taken to Kroměříž hospital, while five were transported to the Tomáš Bat'a Regional Hospital in Zlín. One man was admitted to the emergency department due to the nature of his injuries, which could potentially include internal damage. Among the injured were two children, aged 15 and 13, who were transferred to the trauma ambulance in Zlín. The ambulance service has not yet provided detailed information about the extent of the injuries sustained in the accident.
The collision occurred shortly before 07:15 at a level crossing near Dobrotice. The passenger train was traveling from Rožnov pod Radhoštěm in the Vsetín region to Kojetín in the Přerov region. The level crossing was only equipped with warning crosses for safety. As a result of the collision, the passenger train derailed, and the lorry overturned on its side. The Railway Inspectorate is currently investigating the causes and circumstances of the accident.