On Monday morning, the Astoria Grande cruise ship, which was carrying several hundred tourists from Russia, returned to the Georgian port of Batumi after leaving the previous week due to violent protests. The atmosphere remained tense as protesters once again targeted the Russian tourists, pelting the buses with eggs. Georgian police arrested nine activists during the demonstrations. Following the unrest, the cruise operating company decided to remove Batumi from the itinerary of future cruises.
According to Russia's RIA Novosti news agency on Telegram, the tour operator confirmed that the Astoria Grande cruise ship would no longer visit Batumi, citing the anti-Russian protests at the port as a reason. Demonstrators were already present at the port on Monday night, hours before the cruise ship's arrival.
Police officers set up security barriers at the site and arrested at least nine people, as reported by the Echo Kavkaza website. Meanwhile, protesters continued to throw eggs and bottles at the buses carrying Russian tourists.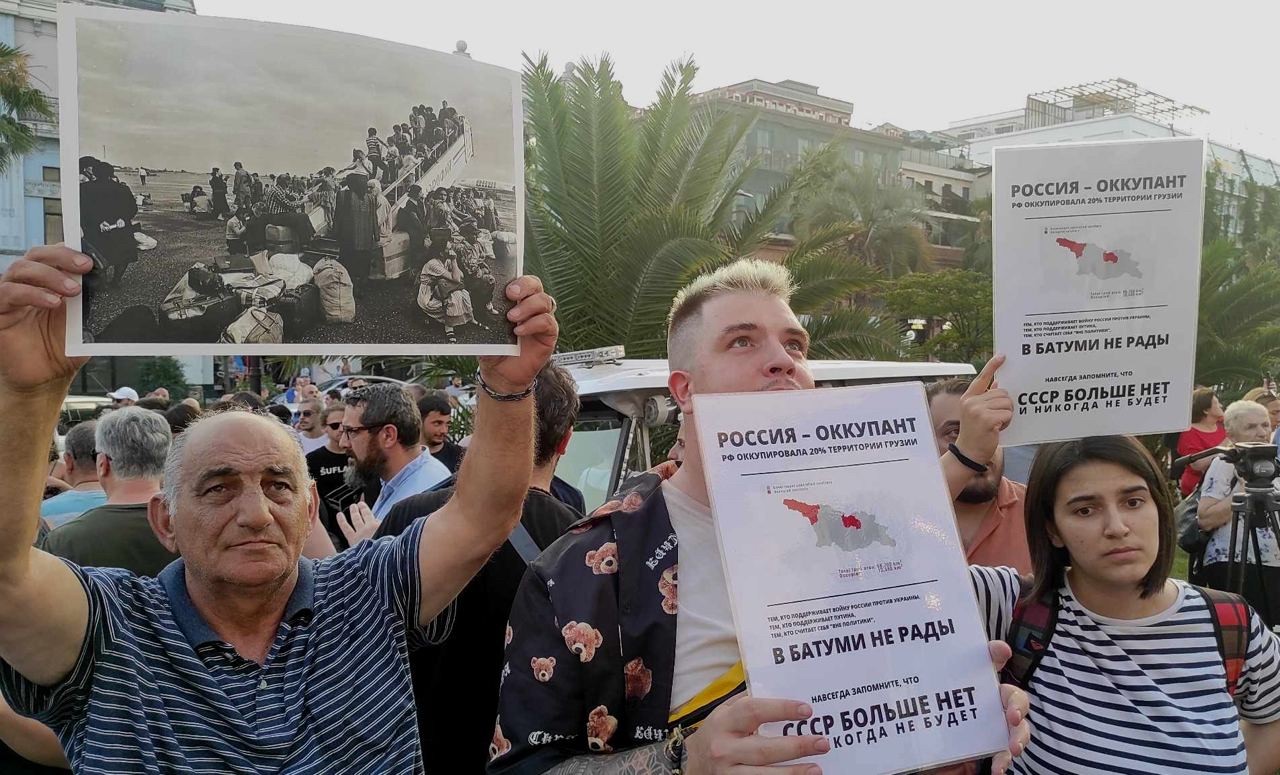 The Astoria Granda reportedly had several prominent Russian artists on board, including stars from the RU TV station, known for supporting the Russian invasion of Ukraine. This fueled outrage in Georgia, particularly due to recent statements made by some Russian tourists to local media, defending Moscow's actions during the 2008 war with Georgia and referring to the separatist territory of Abkhazia as "liberated."
During the first protest against the ship's docking on July 27, Georgian demonstrators chanted slogans such as "Russian ship go to hell" and "Abkhazia is Georgia." President Salome Zurabishvili, who is pro-Western, supported the anti-Russian protests, considering the docking of the Russian ship a "provocation." On the other hand, Irakli Kobakhidze, leader of the ruling Georgian Dream party, condemned the protests as "madness."